Answer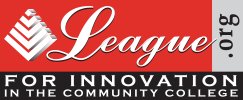 Current NWTC employees have access to iStream, the multimedia portal from the League for Innovation in the Community College. You can search over 11,000 model programs, best practices, and higher education innovations. iStream includes:
League conference materials
League publications
Thoughtful Topics
LENs (the Learning Exchange Network)
Partners Spotlight
TLT (Teaching, Learning, and Technology Group)
NROC (National Repository of Online Courses)
League projects
Ten Questions
You can find iStream on the Resource List or access it directly here.
The first time you access it:
Click Create an Account at the top of the screen and enter your information.
You will be sent an activation email with a link.
Click on the link to activate your account and create your personal password.
Returning Users: Log in to iStream at the top of the screen by entering your email address and password.
Links & Files
Sorry, chat is currently offline. Enter your question above to find an answer or to email your question to us.